The Life of a Courtesan
How Old Were They?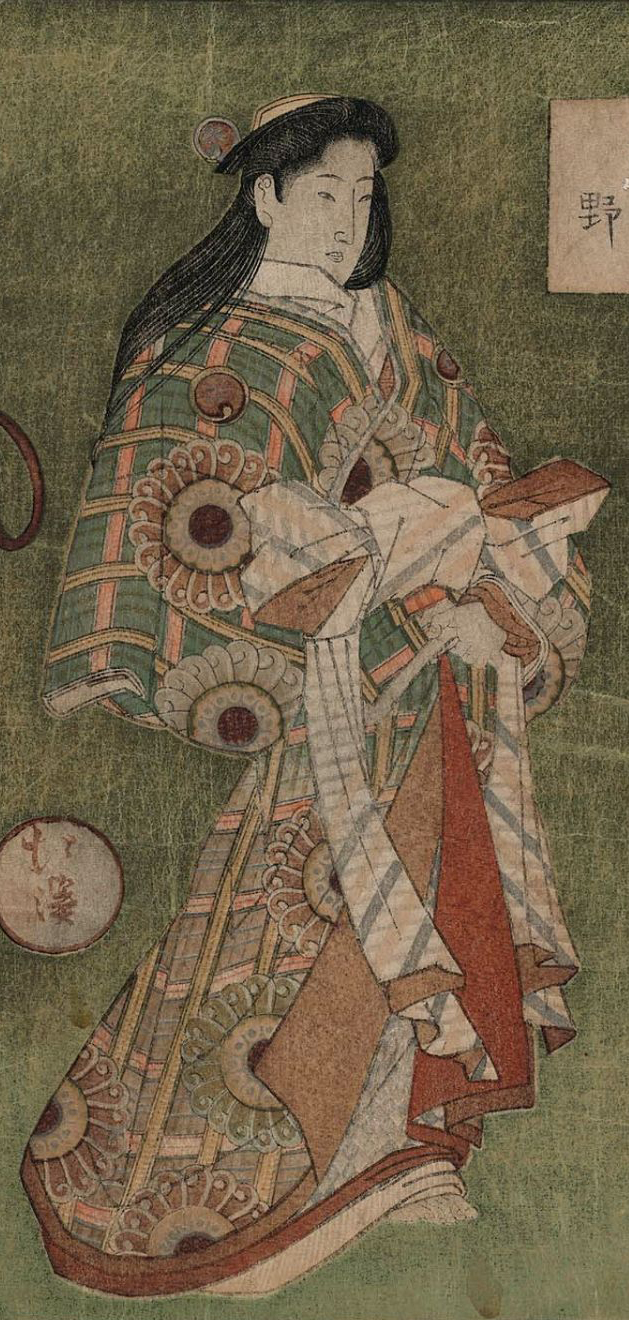 [Usugumo] was initiated in 1717 as a tayū.... She is not yet sixteen and has an aura of budding cherry blossoms in early spring. Her maturity into full bloom is anxiously awaited.
[Shiraito] was only thirteen when she was presented as a tayū. This spring at eighteen, she is like a walking flower, her tayū's aura ever improving.
[Miura] was outstanding even in her kamuro days, and everyone said, "A camphor tree is fragrant even in the bud." .... She is only sixteen, a young pine tree which will deepen its color and quality in time. One waits with great expectations and hopes.

Comprehensive Mirror of the Yoshiwara, 17201
Japanese courtesans were young—terrifyingly, shockingly young. Usugumo, Shiraito, and Miura weren't unique. 15 was a perfectly respectable age for a tayū to debut, and if a girl blossomed into a paragon of culture, learning, talent, and beauty at the age of 12 or 13, why waste a single precious year of her youth? A courtesan was mature at 19, a veteran at 21, retired at 23. The lifecycle of most courtesans was less like the modern geisha, and more like the modern idol.
From 1600 to 1952, the government tried to prevent young girls (and boys) from becoming prostitutes. The minimum legal age of prostitution was a surprisingly modern 18 years by the 1640's. Brothel owners cheerfully ignored this like they ignored most regulations, and the 1642 Azuma Monogatari lists dozens of courtesans as young as 13. Later the government dropped the minimum legal age to 15, a typical Edo-period attempt to make more people obey the law by lowering the bar. This was just as effective as the minimum age of 18. Although detailed data is hard to get, the evidence suggests that from the 17th century until the middle of the 20th century, girls entered prostitution by their mid-teens.
What this looks like in practice is shown in a pleasure quarter population register from 1860. But before we move on, we need to talk about Japanese ages versus Western ages.
Japanese Ages
By traditional Japanese reckoning, all babies are a year old at birth. To convert a Japanese age to a Western age, start by slicing off a year. The tayū Usugumo, above, was not yet fifteen; Shiraito debuted when she was only twelve; the legal minimum age of prostitution was seventeen in the 1640's and dropped to fourteen later.
To complicate matters, people don't gain another year on the anniversary of their birth. They gain another year on New Year's Day, which can be anywhere from a single day to almost an entire year from their birthday. Therefore, a baby born the day before New Year's Day in the year 1650 was two years old when it was two days old. A baby born the day after New Year's Day in 1649 also turned two years old on New Year's Day 1650. A two-day-old two-year-old and a one-year-old two-year-old—that encapsulates the difficulty of estimating Western ages when all you have to go on is the Japanese age. Because births are spread evenly throughout the year, people are, on average, one year plus six months younger by Western count than by traditional Japanese count.
The six months' difference doesn't matter much when you're dealing with middle-aged poets and statesmen, so most scholars simply snip a year off Japanese ages and leave it at that. I'm dealing with girls young enough that six months can make a difference. Therefore, I will occasionally give age ranges that take into account the extra half-year.
A Snapshot of a Small Pleasure Quarter in 1860 >
---
1 Translated by Cecilia Segawa Seigle on p. 97-98 of Yoshiwara: The Glittering World of the Japanese Courtesan.
Updated 1/20/2015